Follow the Official Iron Butterfly on Social Media
10.28.2020

Follow the Official Iron Butterfly on Social Media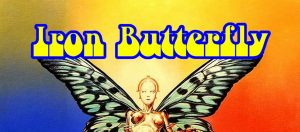 Did you know that the Iron Butterfly has an official Facebook Page and Twitter account. You can read the latest news and see photos and videos of the band. Here are the links. Like us, Follow Us and Comment!
Official Iron Butterfly Facebook Page – https://www.facebook.com/ironbutterflyband
Official Iron Butterfly Twitter Page – @IronButterflyOF – https://twitter.com/IronButterflyOF
We just added a new video to our Facebook page highlighting Iron Butterfly Guitarist Eric Barnett.
---
Back to News